Grunge Monoprint Adobe Photoshop texture brushes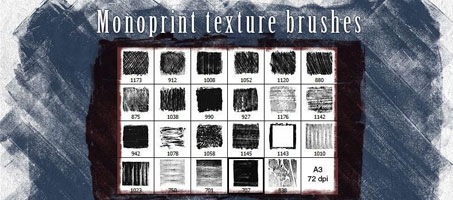 23 textures made using monoprint techniques.
* Varying patterns and paint coverage.
* All brushes are in 72dpi quality (A3).
* Made in Photoshop CS3. If it works on older versions, please tell me.
This was fun to make, but HELL to scan. I was sitting at the scanner for 3+ hours to scan these & the footprint brushes. The paint was still wet on most of them meaning I had to clean the glass between each scan. Original scans are 600dpi.